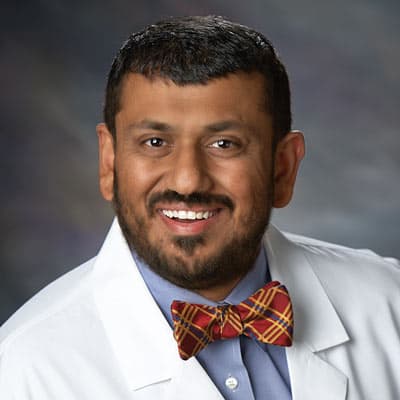 To view more patient reviews and ratings for Dr. Parikh, please click below.
Fellowship-Trained: Interventional Spine, Pain Medicine, and Musculoskeletal Medicine
Specialties: Back, Neck, Physical Medicine and Rehabilitation, and Spine
Dr. Tejas Parikh is an orthopaedic doctor who is fellowship-trained in the spine and specializes in the back, neck, and physical medicine and rehabilitation. He began practicing at Carolina Orthopaedic & Sports Medicine in 2012.
After completing his bachelor's degree in economics, a minor in biochemistry, and graduating with Magna Cum Laude honors from Middlebury College in Middlebury, Vermont, he completed his medical degree from the Louisiana State University Health Sciences Center-Shreveport School of Medicine in Shreveport, Louisiana. Following his medical degree, Dr. Parikh completed his residency in physical medicine and rehabilitation at the University of Pittsburgh Medical Center in Pittsburgh, Pennsylvania. Dr. Parikh also completed his fellowship in interventional spine, pain medicine, and musculoskeletal medicine at the Orthopaedic and Spine Specialists in York, Pennsylvania.
Dr. Parikh is board certified by the American Board of Physical Medicine and Rehabilitation and holds a Certificate of Added Qualification in Sports Medicine.
When he is not seeing patients, Dr. Parikh enjoys basketball, running, traveling, tennis, spending time with his family, being fluent in Gujarati (Indian language), and being a member of the United States Tennis Association.
In addition to specializing in the spine and physical medicine and rehabilitation, Dr. Parikh also offers many advanced treatment options. These include the mild® procedure, which is a minimally invasive procedure used to treat lumbar spinal stenosis, as well as Nevro HF10™, a proven and effective treatment option that helps patients suffering from chronic back and leg pain.
Dr. Parikh was voted by Charlotte Magazine as a Top Doctor in 2021.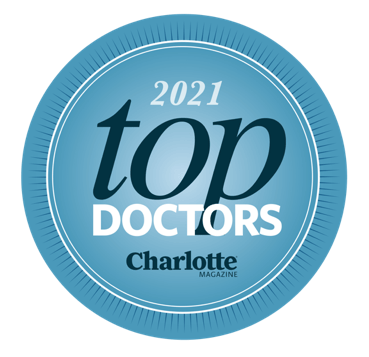 About

Undergraduate

Middlebury College, Magna Cum Laude, Middlebury, VT, 2001

Medical School

Louisiana State University Health Sciences Center-Shreveport School of Medicine, Shreveport, LA, 2005

Residency, Physical Medicine and Rehabilitation

University of Pittsburgh Medical Center, Pittsburgh, PA, 2005-2009

Fellowship, Interventional Spine, Pain Medicine, and Musculoskeletal Medicine

Orthopaedic and Spine Specialists, York, PA, 2010

Certification

American Board of Physical Medicine and Rehabilitation
Certificate of Added Qualification in Sports Medicine

Professional Memberships

American Academy of Physical Medicine and Rehabilitation
International Spine Intervention Society
North American Spine Society
American Association of Neuromuscular and Electrodiagnostic Medicine
American Society of Interventional Pain

Medical Interests

Discograms
EMG/NCS
Epidural Steroid Injections
Facet Joint Injections
Fluoroscopy
Hip Injections
Kyphoplasty
Percutaneous Disc Decompressions
Radiofrequency Ablations
Sacroiliac Joint Injections
Spinal Cord Stimulations
Sympathetic Nerve Blocks
The mild procedure
Contact Information

2345 Court Drive
Gastonia, NC 28054
United States
Patient Reviews

"Dr. Parikh was extremely courteous and efficient during my procedure. He explained things before he did them."

Patient Rating: